Young Retailer of the Year Award Program
This recognition program identifies and promotes the next generation of aspiring independent home improvement and paint retailers and recognizes individual achievement in the industry by retailers 35 years of age or younger throughout the U.S., its territories and Canada. Selected from different retail categories, honorees are chosen based on wide-ranging criteria such as career accomplishments, community involvement, ongoing education within the industry and extracurricular activities.
How to Enter
All entries must be submitted by January 28, 2022
Nominations must be submitted with information detailing the entrant's accomplishments in the categories listed in the brochure. Additional documents can include, but are not limited to, photographs, press clippings, letters of recommendation and other examples of career milestones and achievements.
Include any relevant photos with the entry materials, as well as a headshot of the applicant. This year, judges are specifically encouraging applicants to include videos with their submissions. Feel free to record a short video of yourself explaining how being named a Young Retailer of the Year would benefit your business and your ongoing career.
Under $2M in Annual Sales
Colton & Danielle Hallgren
Osage Hardware
Danielle and Colton Hallgren moved back to Osage City, Kansas, in 2016 in order to start a family. Little did they know that they would also be taking on a new business—Osage Hardware, where Colton worked throughout high school. In 2018, after learning the business from the store's previous owners, the Hallgrens officially made the business their own. They made store updates and converted an empty lot into a busy garden center. Danielle even started a community farmers market. Between business from the garden center and extra foot traffic from the farmers market and revamping the store, the Hallgrens saw a 12 percent increase in sales their first year in business and a 41 percent increase during their second year. Today, the Hallgrens have made their business a family-oriented staple of the community.
Under $2M in Annual Sales
Alexandria Lavaroni
Treat's General Store
Alexandria Lavaroni, manager at Treat's General Store in San Andreas, California, is the fifth generation of her family to work at the hardware store, which is one of the oldest continuously operating businesses in California—and the only hardware store in the town. In her four years as manager, Alexandria has helped to increase sales, attract new customers and build customer loyalty. She worked to bring diversity to the store and created an educational training curriculum for its employees. Store sales have increased by 25 percent each year since Alexandria took on the manager role. During the pandemic, she has worked to support her community, and she even added a locally made products department to the store, which helps to generate income for individuals in the community who have lost their jobs.
Under $2M in Annual Sales
Tyler Nowochin
Nowco Home Hardware
Tyler Nowochin, owner of Nowco Home Hardware, was born the year his grandparents purchased the family business. In 2010, he became the third generation of his family to own and operate the business. When Tyler took ownership, the store underwent a full rebranding and remerchandising initiative. He also oversaw a store renovation in 2017 to make the space more wheelchair accessible, and in 2018, he added a 1,200-square-foot DIY area to the store for large events and projects. Since he took over the store, Nowco's sales have more than doubled. As an owner, Tyler places an emphasis on his team, whom he views as family, and the store's value to the community.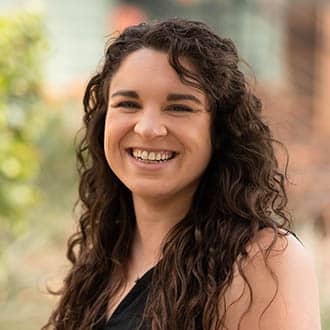 Dani Estenger
Center Hardware & Supply Co. Inc.
Dani Estenger is purchasing manager for Center Hardware & Supply Co. Inc., where she is involved in nearly every aspect of the business, including social media marketing, merchandising, event planning and product ordering. In three years, she revamped the store's merchandising and inventory management, increased the store's inventory value per square foot, helped grow the store's average margin by nearly 4 percentage points, grew average transaction size by $3 and expanded the store's product array. Her efforts also contributed to year-over-year sales increases despite a significant drop in professional sales due to the COVID-19 pandemic.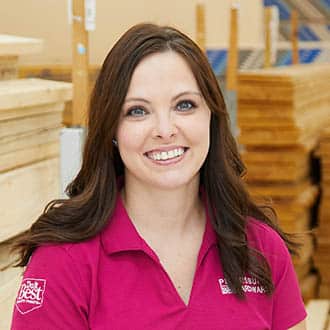 Robin Smith
Petersburg Hardware
Robin Smith joined her family's business in 2009 after she graduated from college and began focusing heavily on expanding the hardware store in 2014. She negotiated a deal to buy a 28,000-square-foot building that allowed her to reorganize the store, rethink the product mix and improve merchandising. She expanded all of the store's existing product categories and added new departments over time. Under Robin's leadership, store sales grew to $3.15 million in 2020—growth of 384 percent in five years. The operation is now the largest retail business in the county.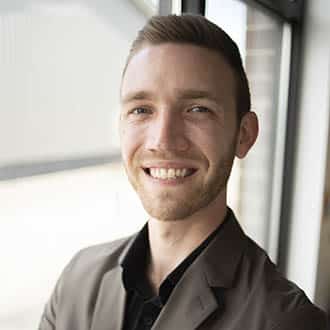 Jonathan South
Teghtmeyer Ace Hardware
Jonathan South began working at Teghtmeyer Ace when he was 17, but after he finished college and started pursuing a career as a police officer, he realized his primary goal was to serve people. The store already allowed him to do that. After he was promoted to store manager, he overhauled the store's policies and procedures and employee training program. He added offsite training opportunities for the team and improved the company's scheduling system. He also added key product brands, developed alliances with other businesses and grew sales. Four years after Jonathan became store manager, he had grown sales by 24 percent. During the COVID-19 pandemic, the store continues to serve its community and sales have increased another 25 percent.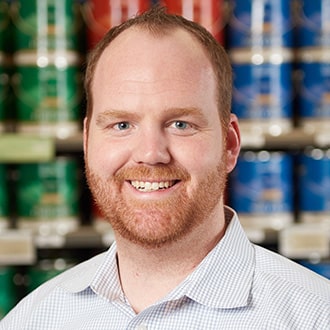 Jay Donnelly
Flanagan Paint & Supply
In 2010, Jay Donnelly began working with his father at Flanagan Paint & Supply in St. Louis, Missouri, when his father needed someone to manage the in-store retail and contractor side of the business. Jay learned the ins and outs of running a paint store while on the job, and in 2012, he was promoted to vice president of the company. By 2013, the father-son duo had grown the business 25 percent year over year. In 2014, they opened a second location; and in 2020, they acquired a third store. Donnelly brings his two young daughters with him to the stores every day, and he says he, his wife and his daughters view the company's employees as family. Today, Jay spends most of his time investing in his people and the company culture they've created together. He's also a big proponent of industry and small business education. His company motto is "Making friends is our business."
Ryan Rennells
Home Central
Ryan moved into a management position after about three years with Home Central. As a manager, he updated the paint departments in all three locations and doubled paint sales. After he became general manager, Ryan worked on building a new facility from the ground up to expand the company's Candor, New York, store and led the remodel of the company's Vestal, New York, location. In February 2020, a fire damaged the freshly remodeled Vestal store. Just weeks later, Ryan and his team were faced with safety concerns and employee and customer needs due to the COVID-19 pandemic. Despite the challenges, Ryan led his team to grow sales, retain most of the closed store's commercial customers and find creative ways to serve DIYers during the pandemic.
Scholarship Opportunities
Scholarship opportunities for NHPA'S Retail Management Certification Program are also available to current and past Young Retailer of the Year honorees as well as to qualified staff members working for current and former honorees.
Each year, The National Hardware Show® provides $5,000 scholarships for two students to attend NHPA's Retail Management Certification Program. 
For additional information concerning scholarship opportunities please contact Scott Wright at 317-441-4136 or swright@yournhpa.org.