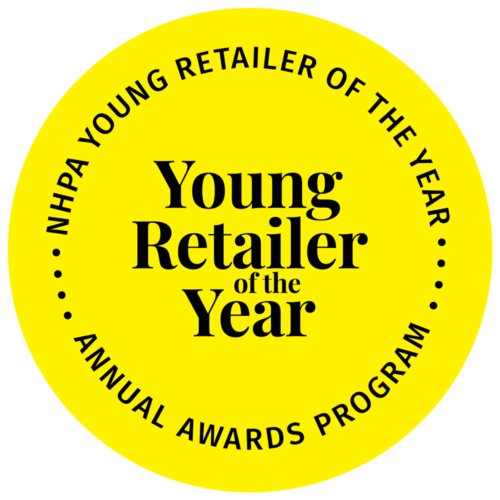 Young Retailer of the Year Award Program
This recognition program identifies and promotes the next generation of aspiring independent home improvement and paint retailers and recognizes individual achievement in the industry by retailers 35 years of age or younger throughout the U.S., its territories and Canada. Selected from different retail categories, honorees are chosen based on wide-ranging criteria such as career accomplishments, community involvement, ongoing education within the industry and extracurricular activities.
2023 Nominations Are Open!
How to Enter
All entries must be submitted by February 28, 2023
Nominations must be submitted with information detailing the entrant's accomplishments in the categories listed in the brochure. Additional documents can include, but are not limited to, photographs, press clippings, letters of recommendation and other examples of career milestones and achievements.
Include any relevant photos with the entry materials, as well as a headshot of the applicant. This year, judges are specifically encouraging applicants to include videos with their submissions. Feel free to record a short video of yourself explaining how being named a Young Retailer of the Year would benefit your business and your ongoing career.
Under $3M in Annual Sales
Kyle Adair
Maycrest Hardware
With a background in process analysis, Kyle Adair joined the home improvement industry in 2019 when he became co-owner of Maycrest Hardware. Since then, he has completely remodeled and updated Savannah's oldest hardware store, more than doubling its sales in two years. Adair supports numerous charity organizations, serves as a hardware expert for a neighborhood magazine and is a member of the local chamber of commerce.
Cory Rhynehart
Milton Hardware & Building Supply
Cory Rhynehart's dedication has aided Milton Hardware & Building Supply through multiple building expansions and remodels, including its expansion into lumber and building supplies. He has also implemented several technology initiatives and constantly improves his industry knowledge through various resources, all of which has led to his minority owner position. Rhynehart oversees the store's donations to charity organizations and is a volunteer firefighter.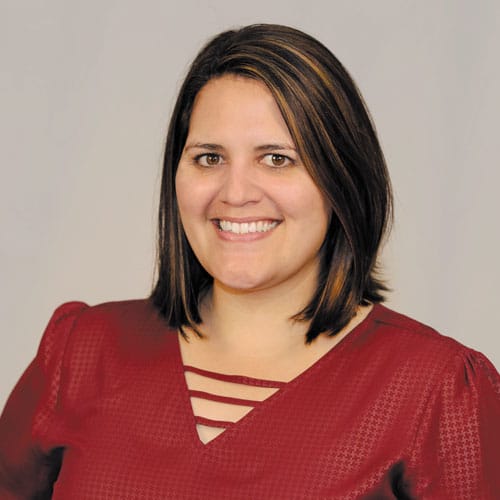 Nicole Anderson
Wilco Co-op
Nicole Anderson's career path at Wilco Co-op has been dynamic and exciting. During her 10-year tenure with the company, she has been promoted multiple times before becoming marketing manager and has been integral to the company's marketing, public relations and philanthropy efforts. Anderson is an influential team leader, takes part in industry education and advocacy and is active in community organizations like the National FFA Organization.
Brandon Donahue
Westerly Paints Inc.
Westerly Paints has been a part of Brandon Donahue's life since childhood, and when he took over the business from his father, he was dedicated to keeping the business successful. He not only improved sales at the existing store, he was able to purchase a new store that also saw a significant increase in sales in its first year of business. Outside of the business, Donahue is active in the community, especially with the local chamber of commerce.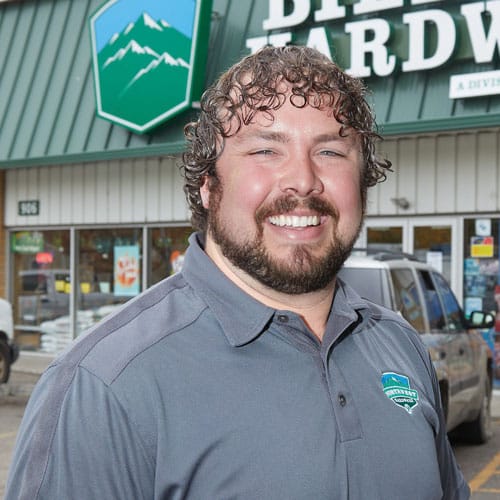 Jade Haynie
Northwest Hardware
Jade Haynie's constant thirst for knowledge and unmatched customer service carried him from part-time delivery worker to general manager at Northwest Hardware. His focus on education, remodels, merchandise selection and store layout brought great success to the operation. Haynie supports various charitable efforts and often makes home visits to his customers, assisting with repairs or delivering large items, all on his own time.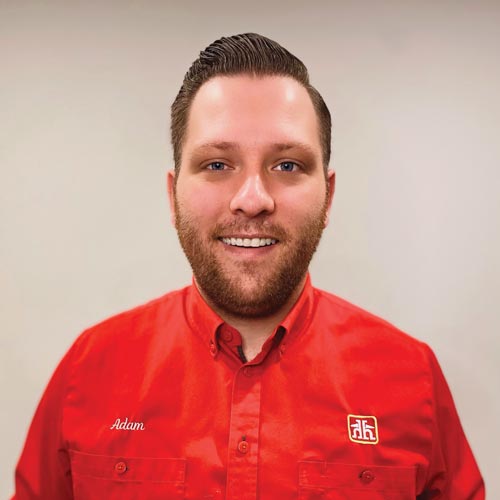 Adam Moulton
Woodstock Home Hardware Building Centre
Adam Moulton bought his first store, Allandale Home Hardware Building Centre, in 2017 and built and led a successful team that oversaw a full retail renovation and added lucrative categories. Less than four years later, he opened two more Home Hardware Building Centre stores within six months, which have become success stories as well. He's active in his community and a huge advocate for the independent home improvement industry.
Coreen Pierce
Koopman Lumber Co.
When Coreen Pierce joined the team at Koopman Lumber Co., she didn't know it would become a career, but the opportunities that presented themselves allowed her to forge a new path. Her commitment to team development and training led to her promotion to branch administration manager, which allows her to have a hand in several business areas including operations, marketing, training and more.
Brandon Wright
Stan's Merry Mart
Growing up, Brandon Wright was a constant presence at Stan's Merry Mart, owned by his grandparents. When he returned to the store after college, he started making key category decisions and forging relationships with other successful retailers to learn how to grow his family business, which led to him taking ownership of the business and the addition of a second location. Committed to the community, he volunteers as a coach for various youth sports teams.