Business Services
Save time and money with these resources.
Besides deciding what products to stock or how to train employees, every owner must contend with legalities. NHPA partners with a handful of service providers to offer retailers affordable options designed with the independent retailer in mind.
Retail Marketplace
NHPA frequently receives inquiries to help sell stores, so this marketplace was created to give store owners a cost-effective way to advertise their locations for sale and provide an opportunity to connect with buyers.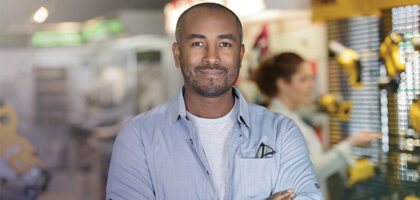 Small Business Loan
Whether you're looking to build, buy or expand your business, Live Oak Bank offers small business loans to independent retailers.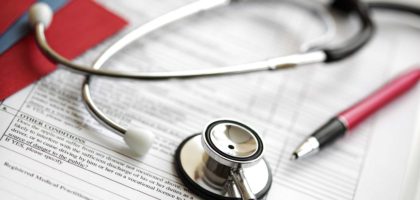 Health Insurance
Finding affordable group health insurance can be challenging. The NHPA Health Insurance Plan is designed to save retailers money without having to sacrifice benefits.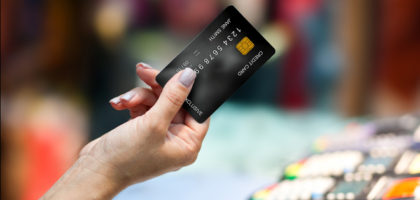 Credit Card Processing
Clearent Intelligent Processing provides retailers with low credit card processing fees and new payment service opportunities.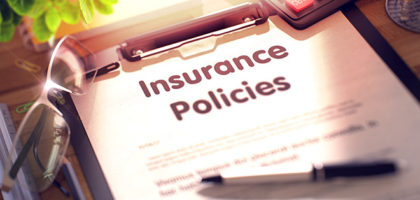 American Hardware & Lumber Insurance
American Hardware & Lumber Insurance provides various insurance-related services to independent home improvement retailers, including insurance agency services and educational resources.
Advocates for Independent Business
NHPA is proud to be part of  the Advocates for Independent Business (AIB), a coalition of trade associations and organizations that represent locally owned independent businesses. The partnership allows NHPA to join in efforts to provide a collective voice to support policies and legislation that impact independent business. This partnership also allows NHPA to exchange ideas and programs to deliver more value to independent home improvement retailers as well as support the growth of the "Buy Local First" movement.
AIB's Issues
AIB is currently tackling issues that have a direct impact on independent home improvement retailers. One of the most recent and relevant issues is sales tax fairness, which supports legislation to require a level playing field for online sales tax requirements. Other issues being addressed by AIB that are key to retailers are access to credit and ending public subsidies for big business. Learn more about how AIB is working to spread awareness and speak out on these issues here.
Promote Indie
Additionally, AIB has created and compiled resources to promote the benefits of choosing locally owned businesses that retailers can utilize in their stores and communities, including:
Data from independent business studies
Social media graphics
Surveys
Handouts and flyers
"Buy local" campaign examples
And more!
Click here to access these resources and more on AIB's website.
Partnering AIB Members
Ohio Workers' Compensation
---
IMPORTANT CONRONAVIRUS UPDATES
---
Click here to download a copy of the Group Rating Safety Accountability letter.
Your organization can significantly reduce your OH workers' compensation costs through a variety of alternative rating programs. Our program, administered by Sedgwick, offers you quality service and stability through the complex workers' compensation environment.
For over 50 years, Sedgwick has been helping employers navigate Ohio's workers' compensation system, providing services to help them control claim-related costs and reduce premiums. Our team includes the experienced colleagues from CompManagement and CareWorks Comp. The two companies merged and are now Sedgwick. Together, we serve nearly 65,000 Ohio employers including organizations of all sizes operating in various industries across the state. Group rating programs administered by Sedgwick have produced over $4 billion in savings since group rating was introduced in 1991, and their group retrospective programs have returned over $630 million in premium refunds since the program began in 2009. For more information, or for a no-cost, no-obligation quote of your potential premium savings, contact Julia Bowling, Business Development Manager, (513) 218-4062 or julia.bowling@sedgwick.com.
Workers' compensation premiums include the cost of the following BWC's safety services for Ohio employers:
Experts: Specialists in industrial safety, construction safety, industrial hygiene and ergonomics.
Training center: Offers 75 occupational safety and health courses in classrooms around the state, and six online courses.
Library services: Provides information, research and training aids.
Safety councils: 80 local safety councils throughout Ohio host monthly meetings promoting safety through informative talks and networking, presenting annual awards and offering premium rebates to eligible employers. Additional costs may be associated with monthly meetings.
Safety grants: Grants and loans for purchasing equipment and conducting drug-free workplace training.
Video library: A lending library of safety and health training videos.
BWC website: Online safety publications, tools and resources.
Consultation services: On-site safety and health consultation services for Ohio employers, including public and private employers.
Safety Congress & Expo: Free, annual conference is the largest state conference of its kind.
How to reach BWC's Division of Safety & Hygiene
Phone: 1-800-OHIOBWC
Email: safety@bwc.state.oh.us
Important Links
Additional Resources
Prescription Savings Card
Looking for an alternative way to save money on prescription medications? Now available through NRHA, the RxCut® savings card may be able to help. Retailers can download, use and distribute the prescription savings card to employees and their families. No sign up, financial commitment or participation in the NRHA Health Insurance Plan is required. Anyone may use the savings card, regardless of primary insurance provider.
For more information and to download the RxCut® savings card, click here. Or, download this informational flyer.
Wingate Nationwide Classified
Wingate Nationwide Classified is a website designed for retail trade, offering retailers a service to sell and buy fixtures and equipment. The site gives retailers the opportunity to find and buy price merchandise directly from the seller.
Additionally, the site offers a place for retailers to advertise stores for sale on a national scale, without alerting customers of the upcoming change. The website offers fixture and equipment services, stores for sale and off-price merchandise.
For more information on the programs and services available visit Wingate Nationwide Classified online.
Alliance to Save Energy
The Alliance to Save Energy offers free lighting tip cards to NHPA members in an effort to help educate home improvement retailers and their employees about new energy-efficient lighting options.
The cards, sponsored by the U.S. Department of Energy, provide valuable information such as the monetary value of energy-saving bulbs, how to choose the right bulb and how to better understand new lighting packaging labels.
Click here to view a PDF version of the tip card.
Watch a short video explaining the new lighting packaging labels, frequently asked questions and more.
Group Management Services takes on human resources tasks that many small and midsize businesses don't have the time or expertise to effectively manage, such as payroll and risk management.