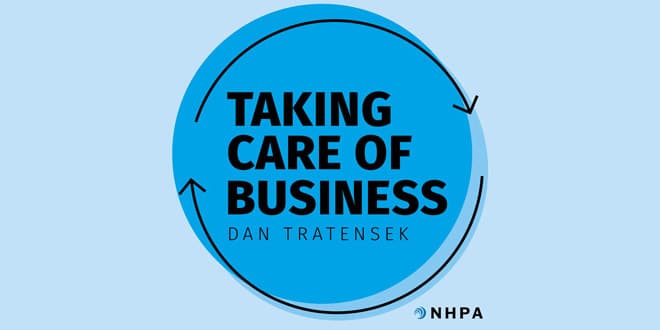 Taking Care of Business
Twice a month, Dan Tratensek, executive vice president of NHPA, sits down with experts, wholesale executives and retailers to get the latest insights on the industry.
Listen to the latest episodes below or subscribe on one of these platforms to be notified of new releases:

Apple Podcasts     

Google Podcasts     

Spotify
Also on: Stitcher | Pocket Casts | RSS
Latest Episode
Episode 63 – A Conversation With PPG on the Paint Industry
In this episode, Dan has a conversation with Todd Gatesy, the general manager of U.S. dealer and retail for PPG's Architectural Coatings business. They talk about how the past few years have impacted the paint industry, new product lines coming from PPG and the future of the industry as a whole. Dan also chats with Brett Polachek, the national account manager with Sakrete. The company recently launched a partnership program with NHPA called Building a Strong Foundation. The program is intended to assist NHPA in developing young leaders for the independent retail channel.