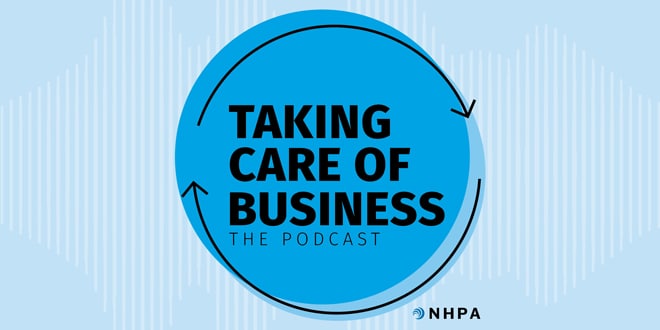 Taking Care of Business
Twice a month, NHPA staff sit down with experts, wholesale executives and retailers for the latest insights on the industry.
Listen to the latest episodes below or subscribe on one of these platforms to be notified of new releases:

Apple Podcasts     

Google Podcasts     

Spotify
Also on: Stitcher | Pocket Casts | RSS
Subscribe today to be notified of the latest episodes!
Latest Episode
NHPA Tours the International Hardware Show – Episode 72
Come along as NHPA associate editor Lindsey Thompson recaps her visit to the 2022 EISENWAREMESSE International Hardware Fair, held in Cologne, Germany. She shares the trends and hottest products coming out of the show and her experience catching up with several Retailers' Choice Award winners and meeting show director Matthias Becker.