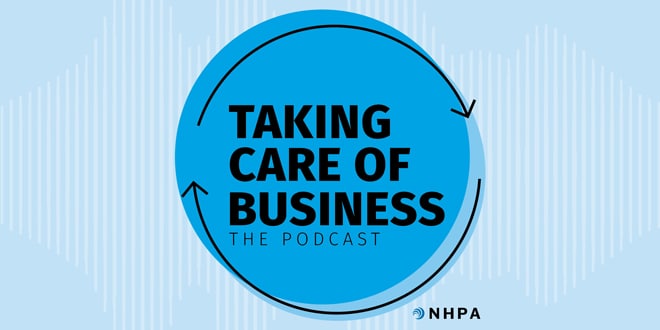 Taking Care of Business
Twice a month, NHPA staff sit down with experts, wholesale executives and retailers for the latest insights on the industry.
Listen to the latest episodes below or subscribe on one of these platforms to be notified of new releases:

Apple Podcasts     

Google Podcasts     

Spotify
Also on: Stitcher | Pocket Casts | RSS
Latest Episode
Growing a Career – Episode 88
Hear from 2023 NHPA Top Guns honoree TJ Colson and learn more about his career journey from part-time warehouse employee to now president of Wilco Stores. He shares the lessons he's learned about the importance of developing a strong company culture, being willing to evolve and embrace change and building into your employees.