Retail Management Certification Program
The Industry's Premier Management School
The RMCP Experience
Built for owners and managers in the home improvement industry, the program focuses on learning skills to grow store sales and profits in today's changing retail landscape.
Follow in the footsteps of more than 250 retailers who have graduated from the program. Take a closer look at what retailers experience during this program and some of the key benefits you'll come away with.
Key Benefits for Your Business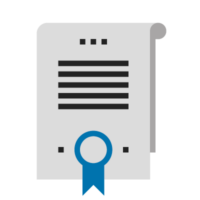 New and Improved Skills
Learn new skills to manage and drive your business to higher levels of performance and gain skills needed to innovate and lead positive change.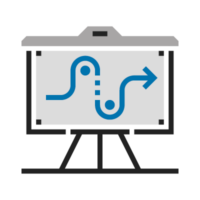 Business Improvement Project
Embark on a business improvement project tailored to your business that immediately puts into practice what you learn in class.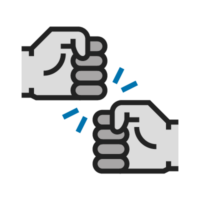 Reliable Network of Peers
Learn from course instructors and classmates, sharing best practices during class sessions and long after the course ends.
Get the Learning Guide
Learn more about all of the instructors, along with program basics, session descriptions, ROI-focused business projects and much more by getting a digital copy of the program learning guide today!
What You'll Learn
Applied Business Strategy
Learn to think about the business the way a seasoned owner does—strategically.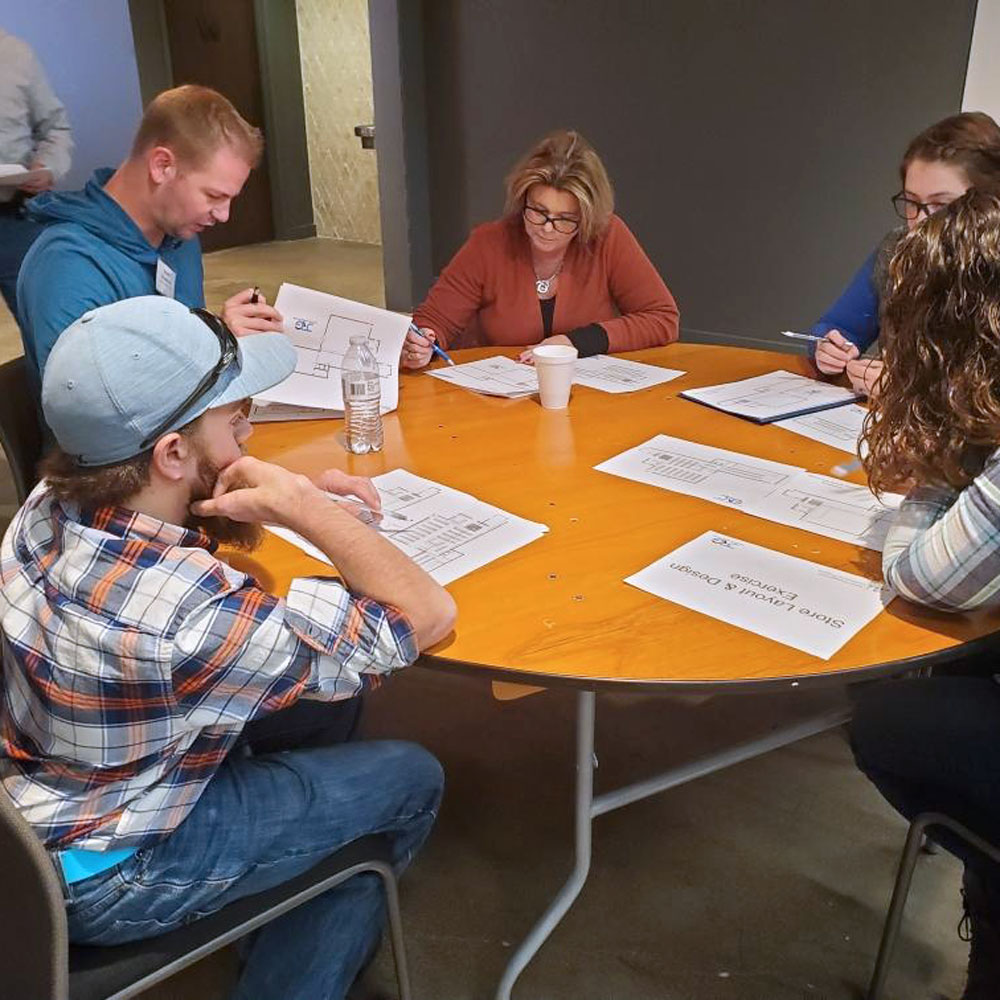 Advanced Retail Operations
Discover best practices of operating a retail home improvement store like retail pricing, merchandising and store design.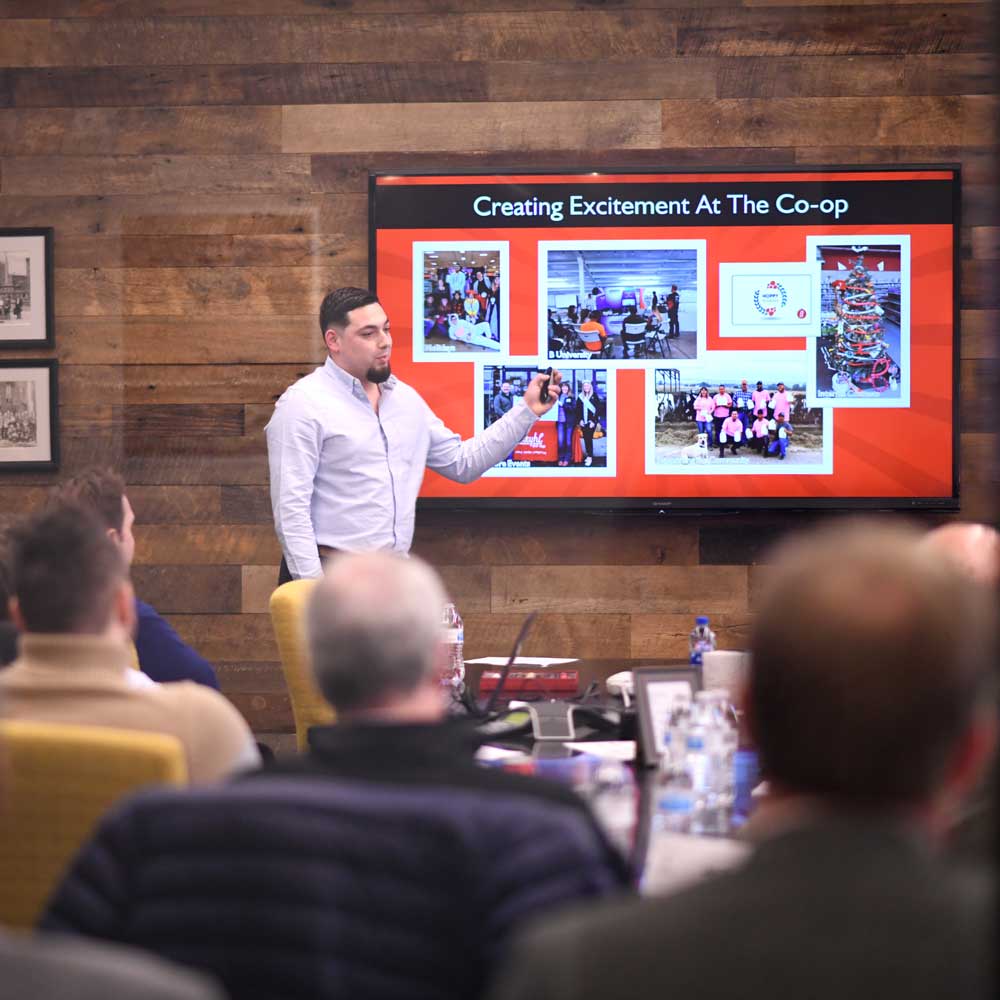 Advertising & Marketing
Understand what drives store traffic with today's customers and how to align your business with your brand.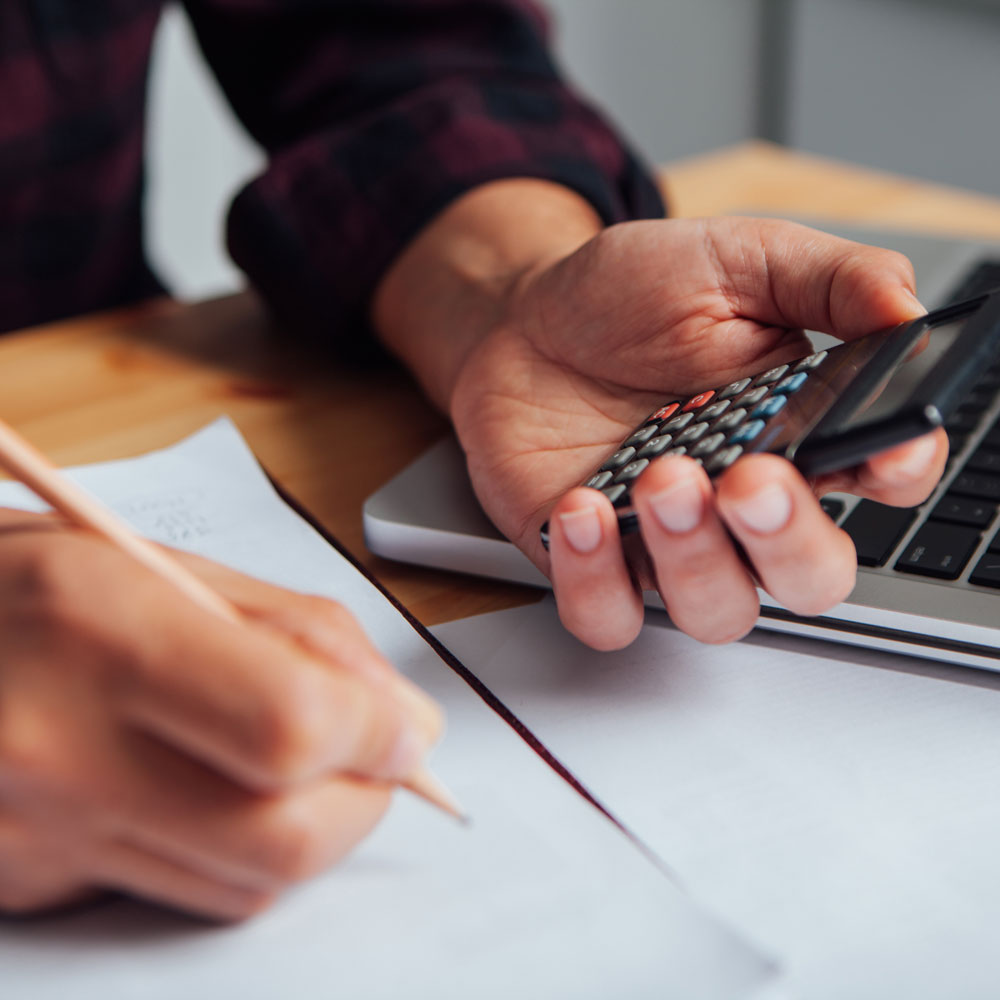 Financial Management
Learn components of the revenue equation and how small changes can impact financials to drive top-line sales and bottom-line profits.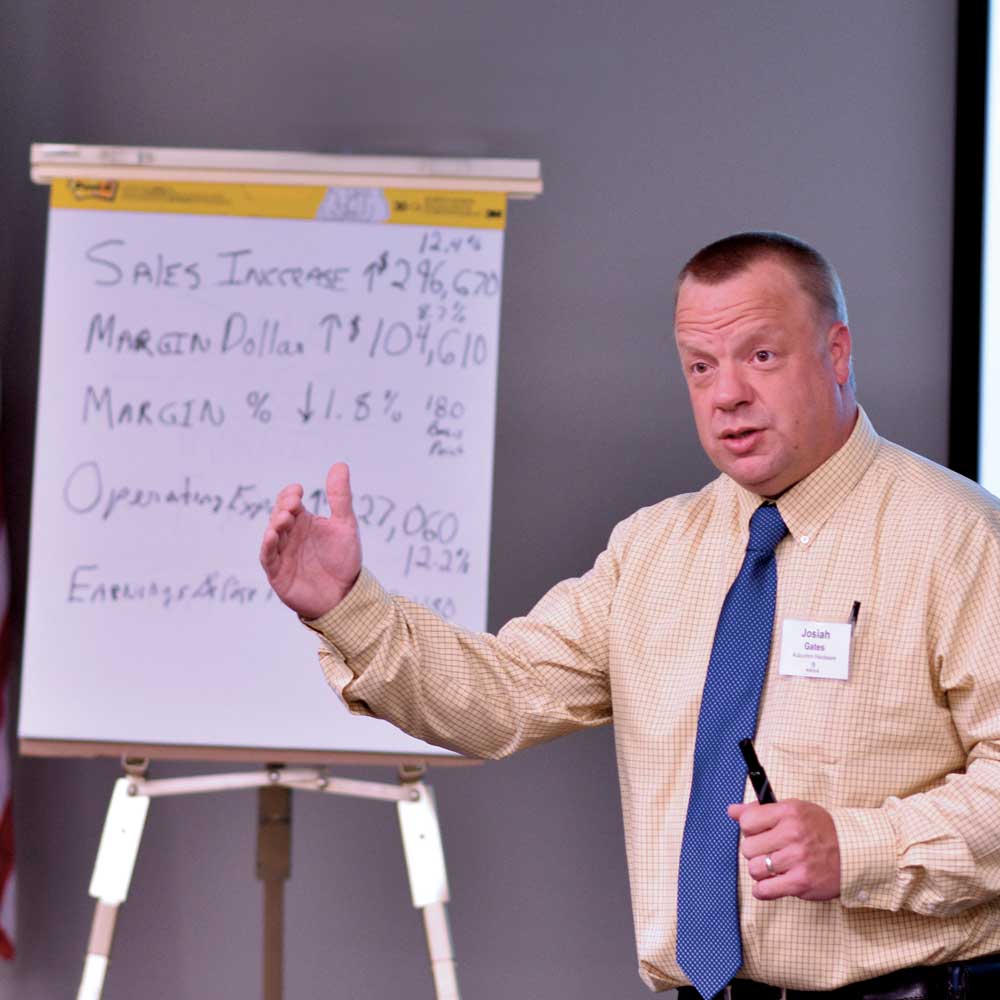 Budgeting & Benchmarking
Learn how top-performing retailers budget and benchmark performance to reach higher levels of success.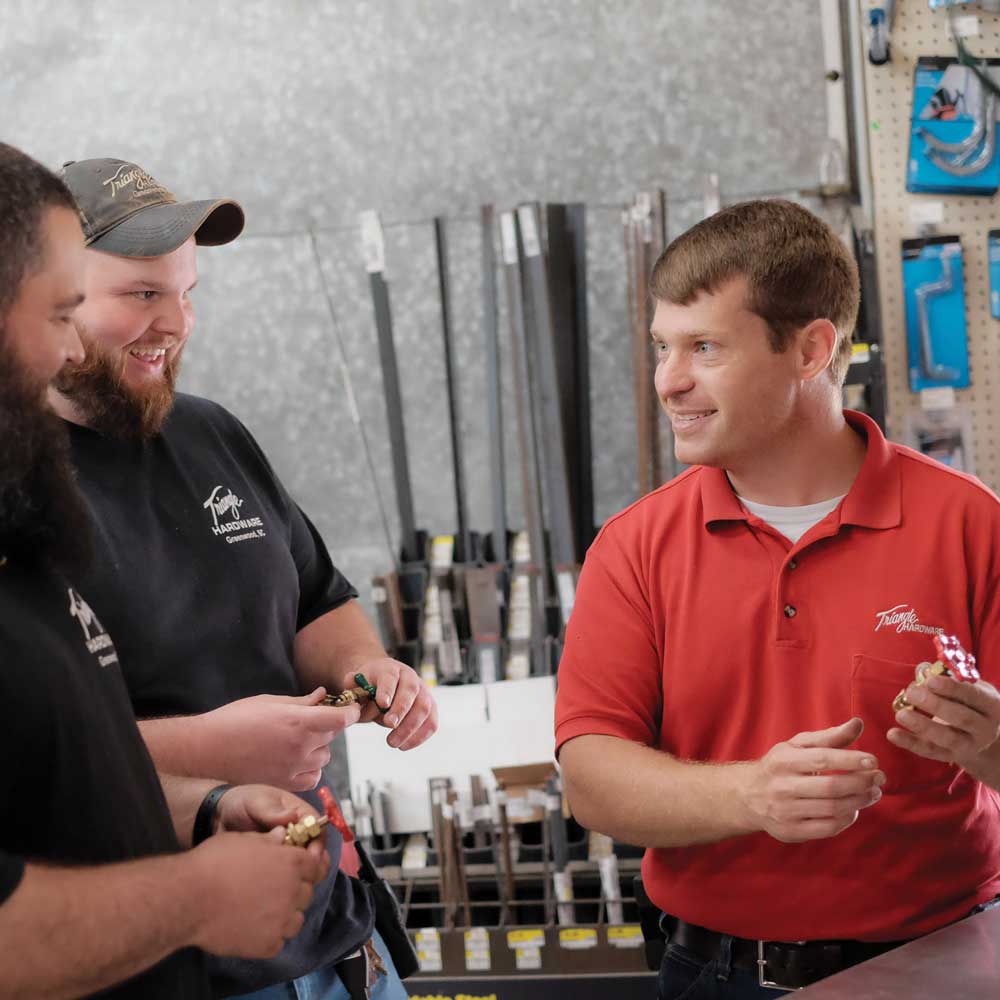 Leadership & Team Building
Learn how to build and develop high-performing teams that can deliver excellent customer service and increase profits.
The Learning Experience

Complete assignments between classes.
Between sessions, participate in webinars and coaching calls to continue implementing new skills to your business.

Participate in live, interactive sessions.
You'll work in small groups with other students during class to share experiences and challenges on a variety of topics.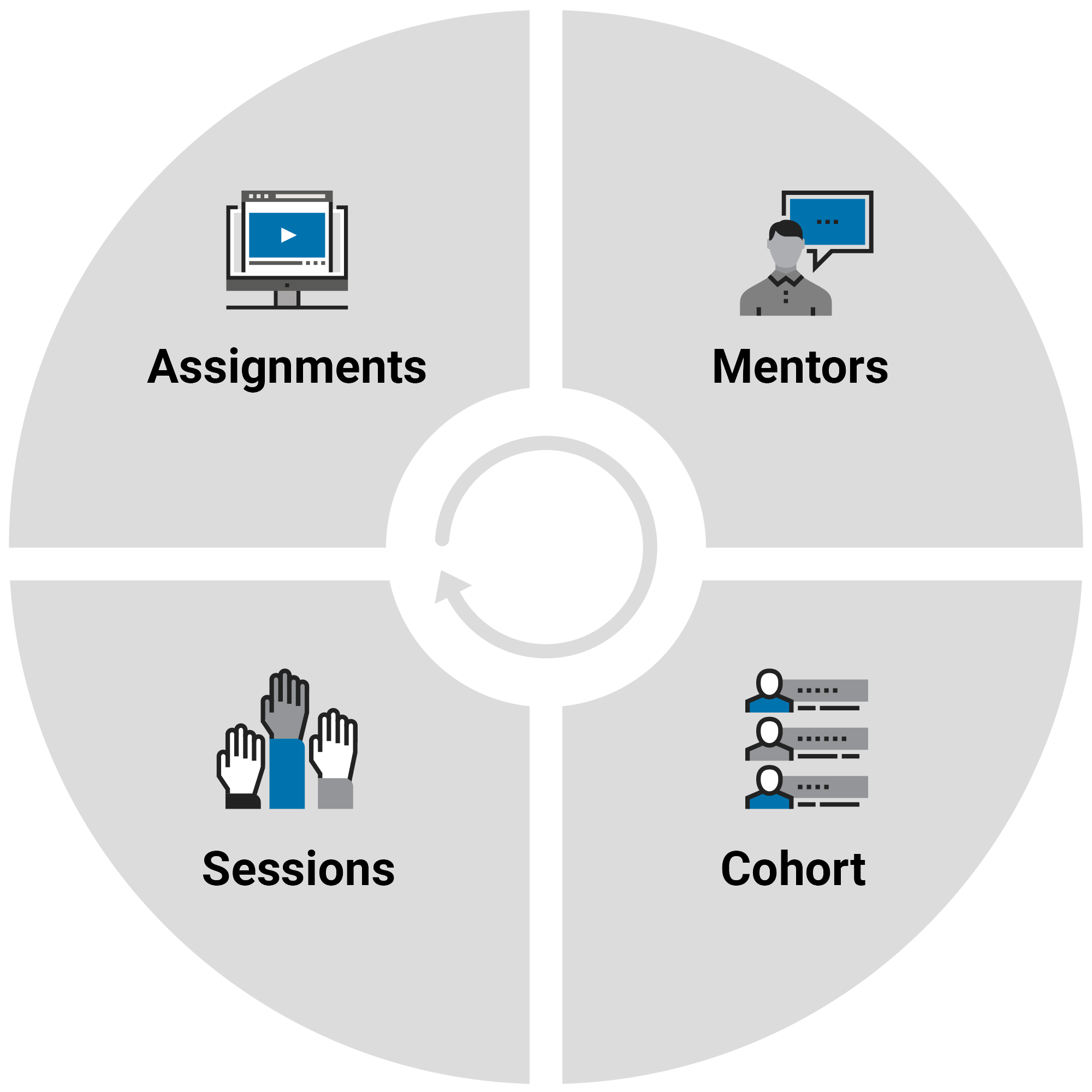 Work with a mentor from your store.
A mentor from your organization will help align your projects with the company's goals.

Join a cohort of retailers.
Smaller class sizes promote networking and learning best practices from successful participating businesses.
Now Enrolling for 2024
Application Deadline – June 1, 2024
Visit 1 – July 16-19, 2024
Visit 2 – September 17-20, 2024
Visit 3 – November 12-15, 2024
Loved by Companies Across North America
Since 2013, nearly 200 students have graduated from the program. Participating companies range from single-store to multi-store chains in rural and urban areas across the United States and Canada.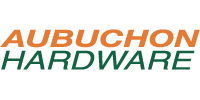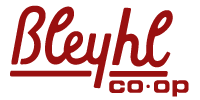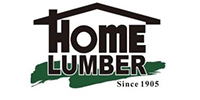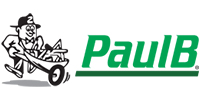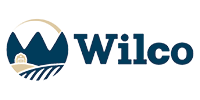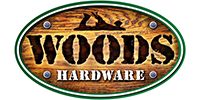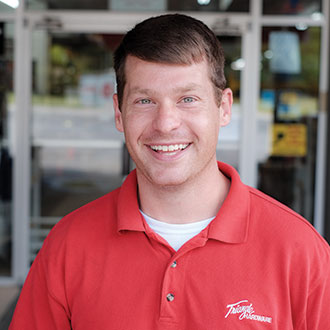 Even though I've been in the business for a while, it was definitely worth it. This class taught me how to be forward-thinking instead of reactionary.
- Franklin Cloninger
South Carolina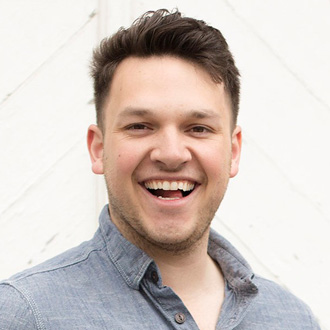 We've sent three managers through the program and they all came back from their first visits on fire, and it reignited the fire in me because I remembered how it felt when I went through the program.
- Cody Goeppner
Washington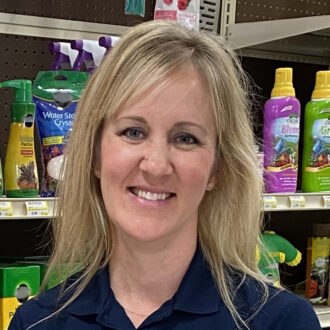 The course was amazing. I learned so much that I could immediately apply to the business. I felt it was well worth the investment of my time and cost to attend.
Scholarships Available
If you are a retail owner of an independent hardware store, home center or lumberyard and have a need to develop the leadership and management skills of your associate who is preparing for ownership or a key employee showing management potential, contact us today to learn more about how the NHPA Retail Management Certification Program can provide a unique, industry-focused learning experience.
Scott Wright, Executive Director—Advanced Retail Education Programs
317-441-4136, or swright@yournhpa.org
Gary Petz, Retail Consultant & Course Instructor
913-626-1960, or gpetz@yournhpa.org