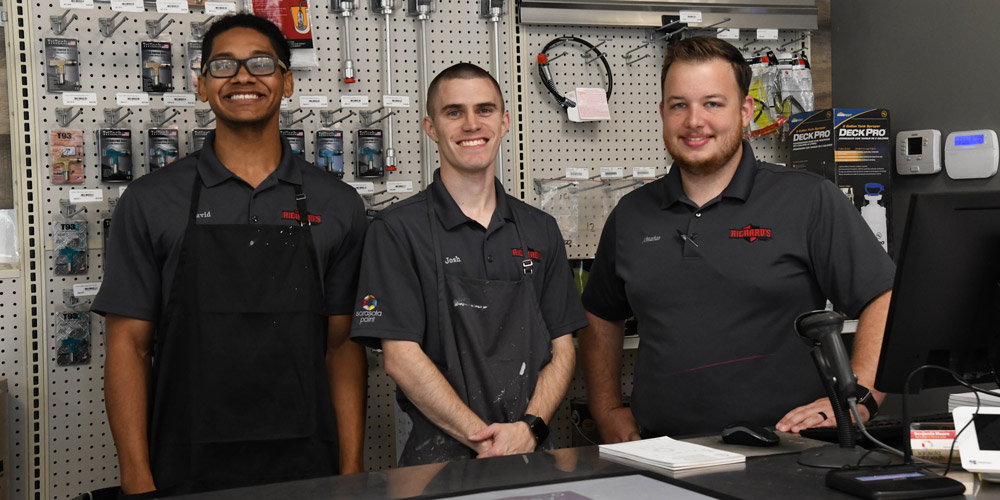 Building Relationships Comes First at Sarasota Paint
Third generation owned and operated business
Has a mix of pro-focused and consumer-focused stores
Their key to success has been fostering relationships with their customers
I really don't care about selling a gallon of paint. I care about building a relationship with my customer.
The company has grown to five locations, with some stores more pro-focused and others more consumer-focused. No matter what, customers know they can find what they need. 
In 1988, current owner David Jasik and his father, the late Emil Jasik, bought the paint store from the previous owners. Today, three of David's four children are involved in the multi-store operation, including Jonathan Jasik. 
One major aspect of the business that keeps customers returning is their partnership with Benjamin Moore, Jonathan says. Of their five stores, four of them have Benjamin Moore signage on the exterior exclusively, as the brand is a major selling point. And their stores are the only Benjamin Moore Signature Stores in the area. 
According to Jonathan, one of the reasons the family business has done so well is their focus on building strong relationships with their customers first-and-foremost.  
"I really don't care about selling a gallon of paint," Jonathan says. "I care about building a relationship with my customer. I might grab a meal with a customer and I've even gone out fishing with a few. By building that trust and friendship, our customers are more inclined to come to Sarasota Paint for DIY and professional needs."