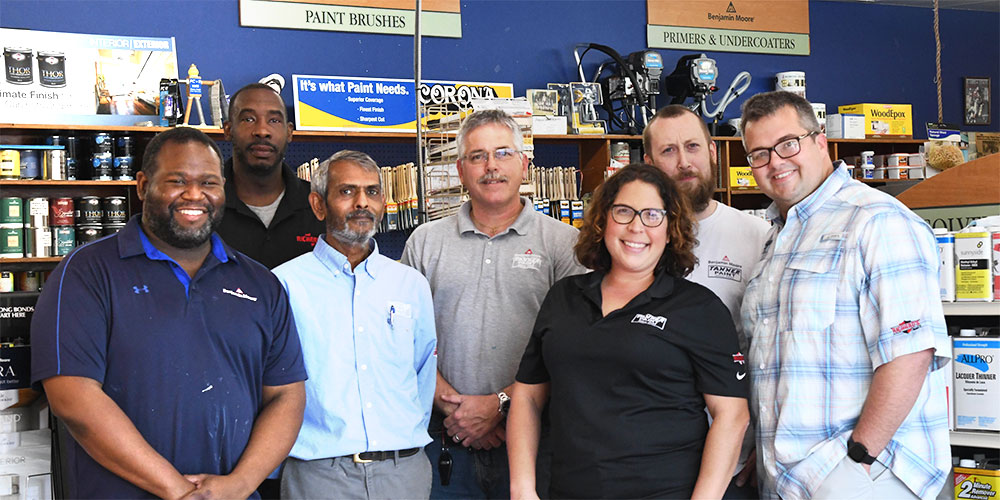 Family Over Fortune
A clear vision and a loyal customer base are just a few aspects that help a family business grow over multiple generations. At Tanner Paint Co. in Tampa, Florida, lessons from the three generations prior have allowed Walker Tanner, the company's current owner and fourth-generation leader, to try new things and continue finding success.
Tanner Paint Co. has served Tampa residents since 1933
Owner Walker Tanner is the fifth generation to lead the family business
The company recently opened their second location
``I feel so lucky to have been able to grow up in the business and learn from my granddad and dad over the years. Tanner Paint is the oldest continuous family-owned paint store in Florida. We're very fortunate to have been able to survive and thrive through it all.``
Chasing New Opportunities
During the Great Depression, company founder Henry "H.D." Tanner ventured from Pennsylvania to Florida for a temporary job selling bankrupted paint stock. In 1933, he founded Tanner Paint Co. in downtown Tampa, Walker says.
"When my great granddad arrived, he had never been in Tampa before," Walker says. "It was supposed to be a six-month gig, and 89 years later we're still selling paint."
For the Tanner family, that long-standing history is something they embrace and proudly promote. When a customer enters the store, they can view a wide variety of historical items that the family has held on to or received from painters over the years to display in the store.
"The nostalgic items set up in our store is something that we've continued to add to," Walker says. "It's become a history wall of paint."
While customers wait for an order to be ready, they can browse for additional add-on items or walk through the store and be inspired by the history of the paint industry and the family business.

Providing Products Customers Need
To diversify the business in those early years, H.D. became the driving force behind the Tanner label line of paints, which were formulated by him to stand up to the Florida climate.
"We've been manufacturing our own line of paint since 1956," Walker says. "Tanner Paint is a top-quality acrylic latex paint specially designed for Florida."
The business manufactured its own label of products on site for many years and now works with another company to produce store-branded products. The line is the preferred choice of local apartment complexes, commercial buildings and residential homes, Walker says.
In addition to its own line of specialty paint, Tanner Paint Co. partners with Benjamin Moore and Richard's Paint, another Florida-based, family-owned business that manufactures specialty paint suitable for the climate.
"I think part of our success is having good teammates like Benjamin Moore and Richard's Paint," Walker says. "In order to sell paint, you need to offer the full picture, and our partnerships allow us to be able to provide painters with exactly what they need. That's been a great combination for us."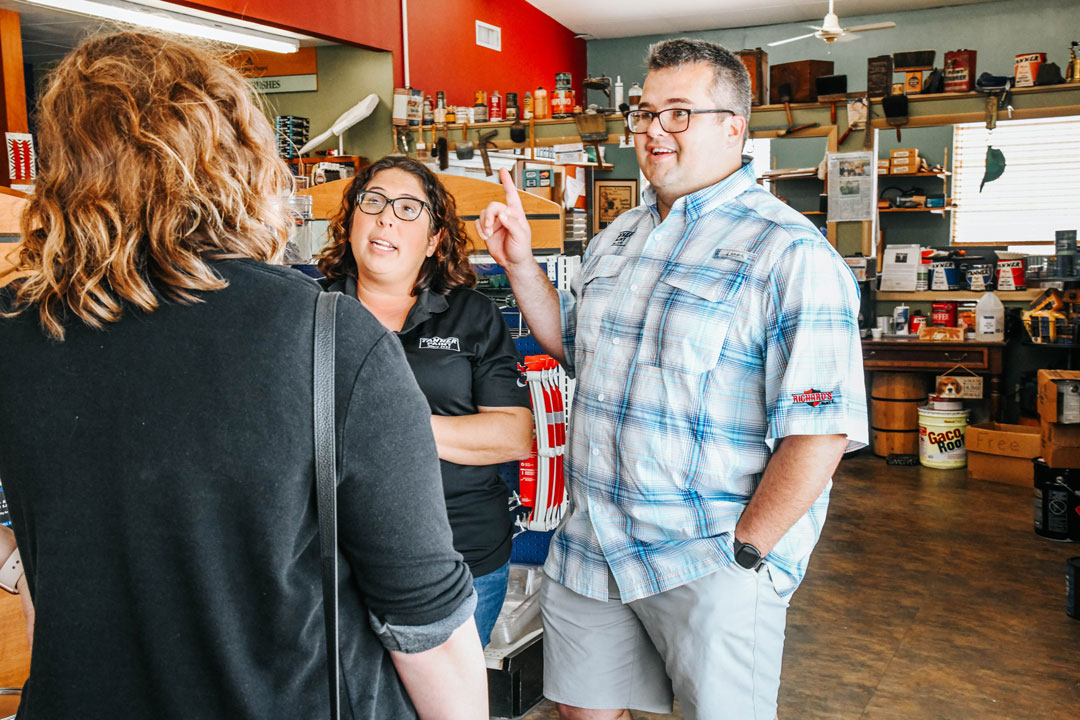 A Family-Focused Environment
In addition to embracing the company's unique history and offering their customers a wide range of products to choose from, Walker says having a strong team of employees has led the company to more growth over the years.
The company employs eight people, including outside and inside sales representatives, with many store employees
celebrating milestones of 20 and 30 years of service. Walker's wife Massiel, his dad Steven and his mom Jett are also all involved in the operation and its growth, but with such loyal staff, the distinction between family member and employee has blurred in a special way.
"The employees in our business are all part of the Tanner family," Walker says. "You spend so much of your life working,
you've got to enjoy what you're doing. I'm very fortunate to be surrounded by such good people who I enjoy spending time with."
Like many of his peers in the independent paint retail space, Walker was lucky enough to grow up in the family business.
The original store has been in the same building for over 50 years, making it a second home to him.
"I remember getting on a hand truck and my dad zipping me around in the warehouse when I was a little kid," he says. "Being here is like being in the show 'Cheers!' It's so neat seeing multigeneration painters and shoppers return to the business that I consider a home."
Many of the positive changes the company has embraced over the years are credited to the women in the operation, Jett and Massiel, Walker says.
"My mom was the main driver in us changing us from a paper-based company to a computer-based company, and Massiel is the driving force behind our social media presence and marketing," Walker says. "These two ladies in our operation have literally evolved and taken Tanner Paint into the next century."
Walker took everything he's learned over the years in the original store and opened a second location in south Tampa in July 2022.
"After 89 years, we've opening a second store, and it really all fell into place," he says. "I was nervous to make this big
change, but it feels like it was meant to be."
The new location is minutes away from Walker and Massiel's home, which means their three kids, who are the
fifth generation of Tanners, can grow up in the business just like Walker was able to.
"My brother is an environmental lawyer, and my sister does marketing for a hospital group," Walker says. "I was never forced
to work at the store, but I genuinely loved it and always knew this is where I wanted my career to be. If any of my kids enjoy it, that'll be great. But for now, I'm going to continue enjoying my career in the place I consider my second home."