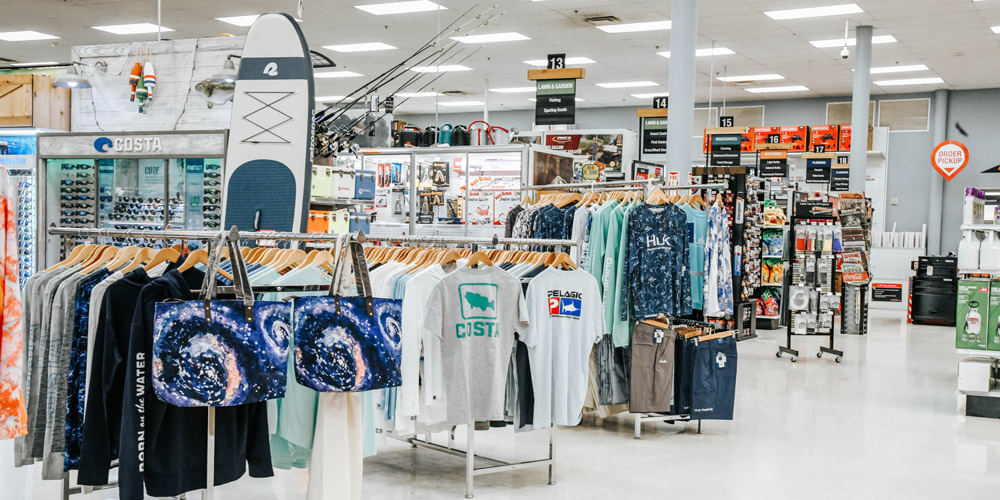 Florida Chain Focuses on Training, Giving Back
For Central Florida residents, one independent chain has become a reliable source for all their home improvement needs—Toole's Ace Hardware.
The Groveland Toole's Ace carries a wide selection of outdoor sporting goods, like wakeboards, fishing gear and sunglasses
Employee training is a top priority across all 11 stores
Another focus of Toole's Ace Hardware is giving back to its communities
The operation started in 1906 with Bray Hardware, which was purchased by current owners Walter and Patricia Toole in 1983. Since then, the company has grown to 11 stores in Orlando and surrounding communities. 
The Groveland location is one of the most recently renovated stores and has all the items a customer could want. Immediately upon entering, shoppers are drawn into the selection of outdoor sporting goods, including wakeboards, fishing gear, as well as a variety of clothes and sunglasses. The store also houses an extensive selection of grills, has all the live plants a green thumb could want and provides locals a great stop for their paint projects. 
Across all the stores, employee training is a top priority, says Susan Stratton, marketing manager for Toole's Ace. This focus allows their customers to have a consistent experience across all store locations and get the service they've come to expect. 
The company has been serving and giving back to its communities in its nearly 40 years of business. The primary ways Toole's Ace Hardware gives back has been by raising money for local children's hospital's through Children's Miracle Network and by sponsoring Boy Scouts of America. They also support raffles and other worthwhile causes.