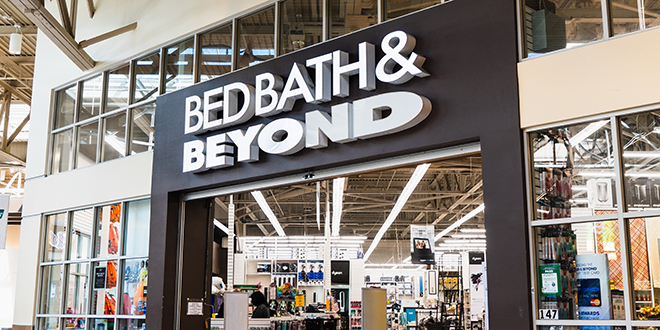 Lessons Learned from Bed Bath & Beyond and Borders
Once a giant among big-box retailers, Bed Bath & Beyond filed for bankruptcy this week and is starting the process of closing its 360 locations, as well as 120 BuyBuy Baby stores.
According to NPR, the company missed the mark when it came to embracing innovation and technology, which contributed to its downfall. In the NPR article, one of the founders admitted "missing the boat on the internet" and focusing a bulk of the company's energy and financial investments in brick-and-mortar only.
Borders, the former bookseller, followed a similar path, failing to evolve with digital books and music like Barnes and Noble did, and it shuttered all of its stores in 2011, according to another NPR article.
The fates of these two major retail players is a cautionary tale for independent home improvement retailers. Not to abandon brick-and-mortar completely, but to embrace innovation and evolve to provide a comprehensive experience that consumers require of today's retail operators.
The pandemic only escalated consumers' expectations of e-commerce and conveniences like buy online, pick-up in store and delivery. The desire for these omnichannel services has grown and your operation needs to adapt and grow with consumer wants and needs to thrive.
Not sure where to start? Join the North American Hardware and Paint Association (NHPA) and hundreds of retailers from across the industry on August 2-3 in Dallas for two energetic days of presentations, exhibits and networking opportunities at the NHPA Independents Conference. This year, we're digging into technology so you'll hear from former Google and Amazon executives, cybersecurity experts and retailers who have been implementing technology solutions to improve operations and deliver a thrilling customer experience. Learn more and register for the conference here.