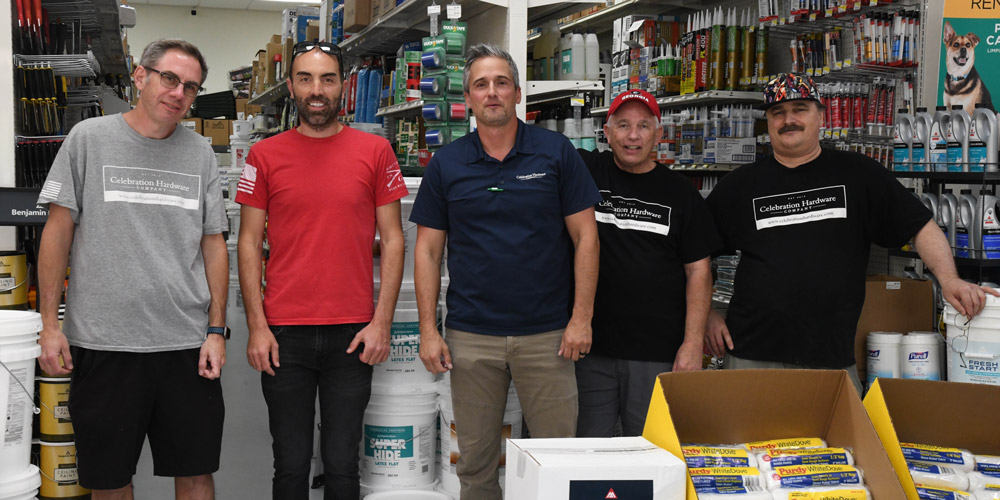 A Story Worth Celebrating
After years of working at DaCorta Hardware, Marc DaCorta decided to head south from New York City.
Owner Marc DaCorta took his experience from growing up in the industry in New York and opened his own store in Florida
The operation has a major focus on the contractor customer
Many staff members are multilingual, which is very helpful in serving all of their customers
He took what he'd learned growing up in the family business to open his own business. In 2012, DaCorta opened Celebration Hardware in Celebration, Florida. 
Located in a shopping center near Walt Disney World, the store has a beautiful exterior with signage that pops to those driving in the area. Inside, the store offers a wide selection of paint, hardware and maintenance supplies to its customer base, which includes both pros and DIYers. For commercial customers with an account, services include home and job site delivery as well as contractor rewards. Account holders earn points for purchases, which can be redeemed for merchandise. 
Customers who have been loyal shoppers for the past ten years return to the store for assistance from knowledgeable employees and all the products they need to get any job done. Several staff members are multilingual and able to assist Spanish speaking customers, which is one of the many ways Celebration Hardware stands out among the competition.  For DIYers that would rather find someone to complete a project for them, Celebration Hardware often recommends contractors available to take on a variety of jobs.