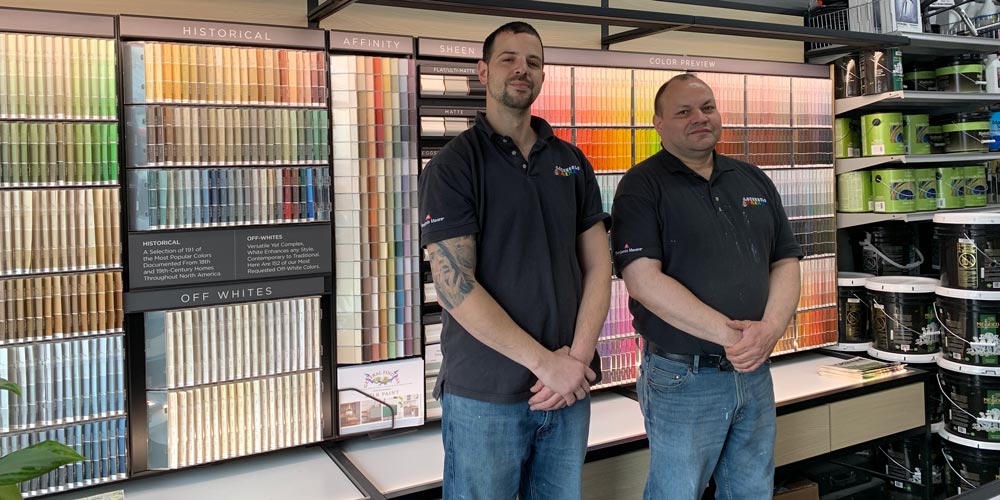 New York Paint Business Adapts to Serve Customers
At Loconsolo Paints, customer service has been woven into the fabric of the company since its inception nearly 70 years ago. The business started in Brooklyn, New York, and that original location on Coney Island Avenue still serves as the flagship store. 
70 year old family business that has expanded to four locations
Stocks items for various customer needs, including artists
Each location addresses the needs of the community its within
"Each of our stores have a different vibe and serve specific audiences while still offering the high level of customer service Loconsolo Paints is known for. I love working in the tight-knit community we're in and the fast-paced and outgoing environment of New York."
- Ralph Chiaro
Store Manager
Jack Loconsolo and his son John started the business together, and because they worked as paint contractors before opening the store, they understood the value of providing responsive and reliable customer service. Today, the company is still owned by the daughters of John Loconsolo, and their children—Jonathan, Paul and Ralph Chiaro. Together the family manages the operation's four stores. 
Loconsolo Paints has positioned itself as the go-to place for paint in each of the stores' unique neighborhoods, says Williamsburg store manager Ralph Chiaro, who has been working in the stores on and off since he was teenager. 
Along with employing a highly knowledgeable and friendly staff, Loconsolo Paints goes above and beyond when it comes to customer service, offering extras like free delivery and selling "oops" paints, which are mistinted colors from other jobs, at 50% off. The stores also cater to unique audiences, stocking customized brushes and graffiti paint for artists. They also work with several of the movie and television studios in the area, providing paint and supplies for sets.
"Each of our stores have a different vibe and serve specific audiences while still offering the high level of customer service Loconsolo Paints is known for," Chiaro says. "I love working in the tight-knit community we're in and the fast-paced and outgoing environment of New York."