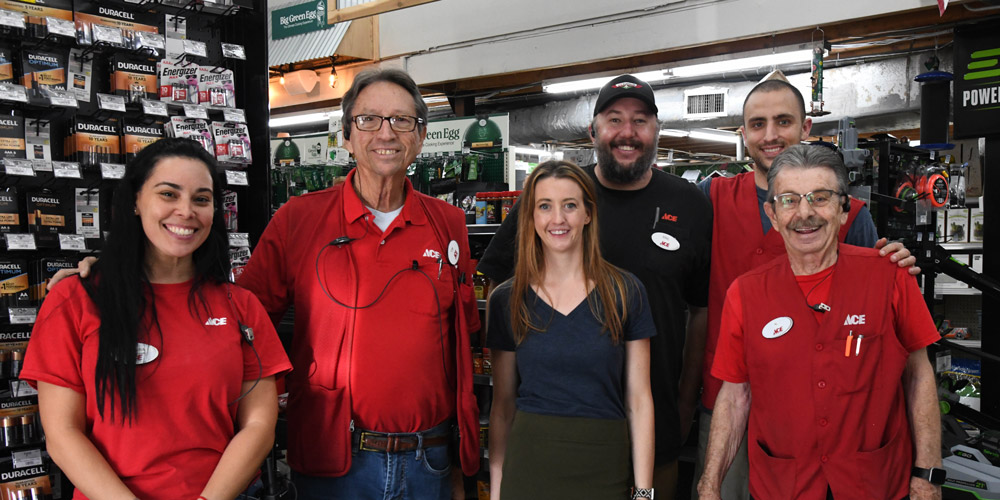 Tampa's Long-Standing Home Improvement Destination
For residents of south Tampa, Bay to Bay Ace Hardware has been a staple in the neighborhood since 1947. When the business first opened its doors, it was called Thomas Hardware. The name eventually changed to Bay to Bay Hardware in the mid-1970s when the Jacobson family took ownership. In March of 2021, former owner Lisa Jacobs sold the business to Eric and Jessica Starr, current co-owners and the husband and wife team that wants to keep this business around for years to come.
The store has been in business in the same location since 1947
Owners Eric and Jessica Starr took remodeled and reopened the business in September 2021
New categories added to the business include grills and smokers, housewares and a paint department featuring Benjamin Moore products
When Eric and Jessica bought the business, they did a complete renovation of the two-story building, painting the walls, replacing the flooring and fixtures, improving the lighting and adding a new breadth of products to the store. In September 2021, the store reopened under Starr's  ownership. As a family business, Eric and Jessica run the store together. They kept the same employees on the team while also giving their three children a chance to get involved, whether working as a cashier or helping to sweep the floors. 
When customers walk through the renovated store, they will notice a fun mural painted on the exterior wall of the building as they enter. Once inside, they can see the entire first and second floor. The newer categories the Starr's introduced was an extensive selection of grills and smokers, as well as unique housewares items, a pet department with toys and a paint department featuring Benjamin Moore paint products. 
Despite all the changes to the store, Eric and Jessica happily kept the core categories the business was known for. Customers can still buy individual nuts, bolts and fasteners from the store, just like they could back in 1947.