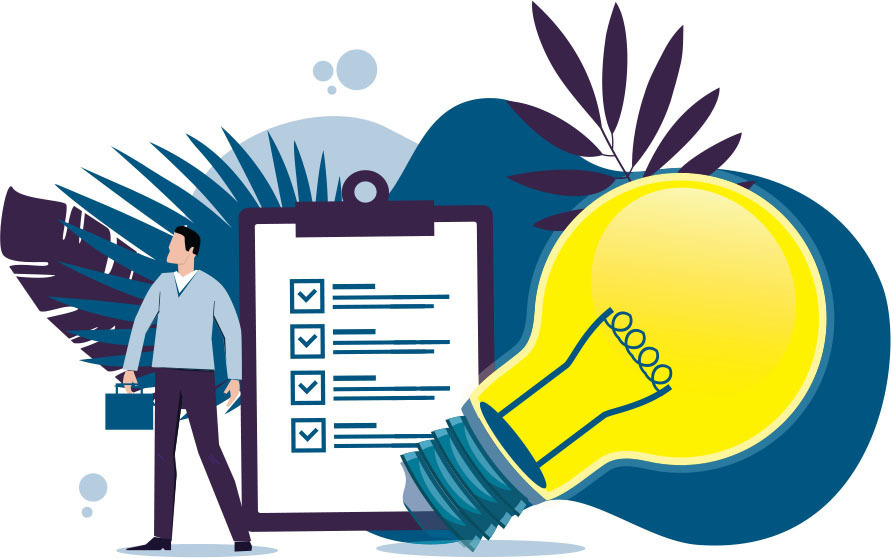 9 Fundamental Solutions to Streamline Operations
Plenty of data and anecdotal evidence exists on the benefits of technology for your operation, but retailers may still hesitate because of the investment of time and money tech requires. Fortunately, when it comes to innovation, cutting-edge isn't the only option; straightforward and simple solutions exist.
To help you take those steps toward streamlining your operation and improving efficiency, discover nine solutions from fellow retailers who found even the most ordinary processes can produce extraordinary results. These processes, systems and programs have improved how customers shop, allowed employees to spend more meaningful time with customers, revamped human resources processes and provided a higher level of customer engagement.
1 | Walker Lumber & Supply
Drive-Through Product Pickup
E-commerce and online shopping continue to gain ground, but they aren't the only way consumers want to shop. The National Retail Federation's (NRF) 2023 Retail Sales Forecast shared that brick-and-mortar remains the primary mode of shopping for consumers, accounting for nearly 70% of total retail sales in 2022. Consumers desire the conveniences of online shopping but still want the benefits of a physical store—meaning omnichannel strategies will become more important.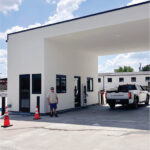 A willingness to be curious and embrace innovation and omnichannel strategies have been key factors in Walker Lumber & Supply's success in its 74-year history. Owners Ray Hayles and Scott McMillan are constantly looking for ways technology can improve efficiency in their operation, located in Nashville, Tennessee.
"We have a phrase at Walker Lumber: You always have to evolve or you're gonna dissolve," Hayles says. "We can never settle. We have to keep moving forward and embrace change and not be fearful of it. Part of the spirit at Walker Lumber is that we are always thinking about how we can be better."
One of those evolutions was the operation's drive-through pickup system. When the store had to close to walk-in customers during the COVID-19 lockdown, Hayles and McMillan moved the company's point-of-sale (POS) system to iPads and fulfilled orders from the parking lot.
When the store opened up to customers, Hayles says they heard how much customers appreciated the convenience of placing orders over the phone and picking them up at the store.
"Our contractor customers especially appreciated having that time to return emails, make calls and catch up on their business while they waited," Hayles says. "So we started thinking about how we could evolve and make the pick-up process better."
With the new-and-improved system, customers can call ahead with their orders and pick them up in the drive-through area, or they can come into the store, place their order and wait for employees to put their order together. Walker Lumber & Supply has taken selling hardware and lumber and added an extra layer of efficiency and friendly service, Hayles says. Now, 20% to 25% of their customers exclusively use the drive-through services.
"That's our winning recipe: We try to be unique," Hayles says. "Our mission statement is to serve others with excellence, so we strive to create efficiencies across the board. That's been our secret sauce—always turning the screw and trying to be more efficient."
88% of consumers say it's important for a business to have in-store and online purchase options.
Source: 2022 Consumer Purchase Habits & Hybrid Shopping Reinvent Retail, Momentive
2 | Triboro Paint Center
Design Fusion System
Simple in its desi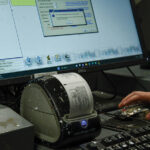 gn but highly effective in practice, the Decor Fusion Benjamin Moore Dealer Version system in place at Triboro Paint Center has saved employees time and effort. The operation added the program to the store in Warwick, Rhode Island, as a pilot in October 2021. Soon after, store manager Brooke Robison says they implemented it in the other two locations in North Attleborough, Massachusetts, and Foxborough, Massachusetts.
When a customer purchases paint, the tinting machine sends the formula to the point-of-sale (POS) system. The paint formula prints on the receipt and is stored in the POS system for easy access the next time the customer wants that color.
"When we scan the receipt, the formula pops up on our computers, and we can mix the customer's color," Robison says. "When we have the original formula, it makes it easier to tweak the color as needed."
With a desire to integrate new technology wherever it makes sense, Warwick manager Evan St. Onge implemented the program at his store first.
"Evan loves integrating new technology into his store, and he's truly ahead of the curve on innovation," Robison says. "He has a younger staff in their 20s and 30s, and they are easily able to adapt to program changes."
Robison says they often discover new innovations like this one from industry sources and on social media paint groups.
While she wasn't sure how employees would embrace the technology at the other stores, Robison says they have welcomed it and appreciate the time and effort it saves.
"While this program is something customers might not ever know about, it allows our employees to make their in-store experience easier," Robison says. "And it helps get them in and out of the store quicker."
3 | Wilco Stores
Proofreading Software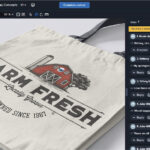 Ongoing labor issues continue to challenge retailers across all industries, and independent home improvement retailers are feeling the pressure to do more with less, looking for solutions to increase staff productivity.
One way employees at Wilco Stores have freed up time is through the use of proofreading software. Vice president of marketing and e-commerce Jake Wilson says the company has used both Adobe Workfront and Ziflow to proofread any written materials the company puts out, including newsletters, web pages, emails, flyers, brochures and more. Wilco often has several people involved in the proofing process, so the programs have cut down on mistakes and have saved time in the design and approval processes, Wilson says.
Google Docs or SharePoint in Microsoft 365 are other inexpensive solutions that allow multiple people to review and make changes and comments in one place.
"Use of proofreading programs for us is mostly driven by marketing, communications and e-commerce tasks, and have improved efficiency in those areas," Wilson says. "But these types of programs could save time in any department putting out materials."
In May, the U.S. had 10.1 million open job positions but only 6.1 million unemployed people.
Source: The Employment Situation April 2023, U.S. Bureau of Labor Statistics
4 | JC Licht
Vehicle Tracking
With over 60 locations in the Chicagoland area, JC Licht has been serving the paint needs of DIY and professional customers for over a century. Growth through innovation has become a major driver for recent successes for the operation with Jason Greenberg, vice president of growth and innovation, focusing on the ways technology can improve efficiencies.
One of those systems put into place is tracking for the company's delivery vehicles. Greenberg says the company has 48 delivery vehicles and uses GeoTab to track their locations. The tracking devices allow JC Licht to assess which stores are utilizing the delivery vans most often. Using the data from the tracking devices, the company moves vans from stores that aren't using them as frequently and reassigns vehicles to stores that need them.
"We're moving to a more centralized hub for deliveries, which should improve efficiency. It will reduce miles driven by the vehicles, reduce delivery time to customers and ultimately improve customer service," Greenberg says. "We would not be able to change our delivery strategy without the data from the trackers."
Another helpful process for Greenberg and JC Licht has been the addition of DaySmart's online scheduling for window treatment in-home consultations.
Customers can schedule in-home consultations on the JC Licht website without having to call to make an appointment, Greenberg says. Along with offering customers increased convenience, the program has eliminated the amount of time JC Licht backend staff spend on scheduling, freeing those associates to do other tasks.
"Since we implemented online scheduling in January, we've booked significantly more appointments," Greenberg says. "It's helped us get better marketing data through the prompts it asks when a customer sets an appointment. It also improves customer satisfaction by making it easier to schedule and quicker to book an appointment, which results in better sales."
5 | Lee's Home Center
SMS Messaging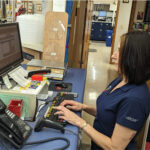 Take a quick look around wherever you are—chances are a majority of people you see have a smartphone in their hands. SlickText, which offers short messaging service (SMS), found an astounding 98% of text messages are opened regardless of where they come from, making SMS a prime opportunity to reach customers.
As Lee's Home Center found out, SMS is also key to saving employees time and effort during their work days.
IT manager Dan Vogel says the business, located in Millstadt, Illinois, utilizes the Epicor POS system and has been experimenting with its texting capabilities.
When a customer places an order, the employee asks them if they would like to receive a text when the order is ready. If the customer opts in, once the order is available for pickup, the employee can quickly send a text through the POS system instead of an employee calling a customer, saving time and effort.
"Rather than calling and leaving voicemails that customers never seem to listen or respond to, our employees can spend time taking care of other tasks," Vogel says.
Vogel says setting up the texting feature through Epicor was a simple process; he just had to enable that option through the POS system. The customer's cell phone number can be manually entered into the system or pulled from their account contacts, which is entered into the POS system by the store employees.
Vogel says they also use SMS for accounts receivable, sending messages to customers to remind them of overdue balances.
"This relatively simple feature that was already a part of our POS system has saved our employees time and effort," Vogel says. "It has also allowed us to become more efficient as an operation and streamline our processes."
28% of U.S. brick-and-mortar shoppers used smartphones to enhance their in-store shopping experiences in 2022.
Source: 2022 Global Digital Shopping Playbook: U.S. Edition, PYMNTS and Cybersource
6 | Clement's Paint
QR Codes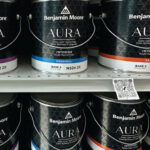 After a session of in-store training from a paint vendor, Tristen Mendez, store manager at the Parmer location of Clement's Paint, came away with an idea to connect with younger customers and provide a higher level of service—add QR codes to different products in the store.
During the training, the sales rep emphasized the need to address different shopping values across generations, which Mendez says resonated with him.
"They talked about how younger generations are more into technology," Mendez says. "While they sometimes want to talk to a live person, more often than not, they prefer to find information on their own."
Clement's Paint has seven locations in Austin, Texas. Mendez says tech-focused companies like Tesla and Apple also have locations in that area, which has seen an influx of younger residents in the last few years.
"We're seeing a lot of younger people buying homes here and wanting to redo those homes," Mendez says. "But they don't want to be bombarded with a bunch of questions or salespeople when they come into the store."
Mendez says adding the QR codes to different products was an easy way to bridge the gap with these younger customers. When choosing what products to attach the QR codes to, Mendez opts for DIY-focused products because those customers typically need more product information to make a decision than professional customers.
After he chooses a product to post a QR code with, he visits that product's website in Google Chrome, chooses "create a QR code" in Chrome's settings and then prints out the created QR code, which will link to the product information when scanned.
Employees also utilize the QR codes to educate themselves on a product or provide real-time information when working with a customer, elevating the high level of customer service Clement's Paint already offers.
"When we're explaining products, it's easy for us to grab our phones, scan the QR codes and pull up the data sheets in front of the customer," Mendez says. "As much as they've been helpful for customers, they've been just as useful to us."
7 | Weiders Paint & Hardware
Human Resources Platform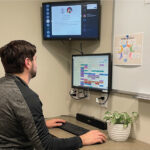 From hiring to onboarding, training to scheduling, managing each employee in your operation takes time and effort. For small operations without dedicated human resources staff, keeping those tasks in line can be a daunting challenge.
In an effort to streamline processes and improve the human resource (HR) experience for both employer and employee, Ned Green, owner of Weiders Paint & Hardware, phased out some of the programs he was using for employee management and switched to Paycor for payroll, scheduling and employee timekeeping.
"We realized we had so many pieces—from logins to apps—to onboard a new employee," Green says. "The HR platform we switched to simplifies the process, so we're not overwhelming ourselves on the administrative side, especially with the turnover we're seeing. It's removed a couple of steps for every person and saved us so much time and energy."
The company, which has locations in Brighton, Honeoye Falls and Fairport, New York, has given up some bells and whistles the other programs offered, but the trade-off has been one simpler system that works better for management and employees.
"Starting over with a completely new system has also allowed us to start fresh and fix some issues we didn't have the time or ability to deal with," Green says. "Making the switch gave us the opportunity to take the system apart and reconstruct it from the ground up."
83% of HR leaders cited lacking the right HR technology as a challenge heading into 2024.
Source: The Changing Face of HR in 2024, Sage
8 | Abbotsford Paint
Procedural Manual
Easy access to key documents is crucial to an employee's success and cuts down on time and energy searching for information. Continually updating the procedural manual has been key to efficiency for her operation, says Katie Prus. She is manager and part owner of Abbotsford Paint and Decorating, Abbotsford Commercial Paints, Chilliwack Decorating Centre and Garrison Village Paint and Decorating in British Columbia, Canada.
"One of the things I am constantly working on is adding to our procedure manual," Prus says. "It's been an effective way to quickly streamline business wins for us."
As she is training, Prus makes changes in the manual, adding new procedures or updating processes that have changed since the last time she trained an employee.
Prus also involves new employees in the updates. If she trains them on a procedure that is not in the manual, she has them type it out as a way for them to become familiar with that procedure. She then adds it to the manual.
"This process is a great addition to training and helps with retention. By typing out the steps, employees are thinking through the process and then physically going through it step-by-step," Prus says. "After they have typed it up, they email it to me. I go over it to make sure no steps were missed and it is clear to anyone joining our team or already versed in our steps."
The procedural manual has been helpful for shaping an efficient work environment, providing each manager with the right information when they need it and showing other employees the correct way to complete any process.
"If a staff member has a question, I try to use that as a learning moment and ask other staff members to get them thinking critically," Prus says. "But if I am unavailable, at least they can reference the procedure manual to answer their question. Having it updated and readily available hopefully means less time wasted."
The procedural manual includes a list of tasks to complete when an employee has free time, instructions on how to properly answer the phone, where to access training and more. It is constantly being updated and added to by Prus and the employees.
"Our saying with the procedure manual is that anyone off the street should be able to grab the book and follow a procedure," Prus says. "This gives us a lot of hope that if something unexpected were to happen, it is all in the procedure book for them to look over."
9 | Hassett Hardware
Spreadsheet Tracking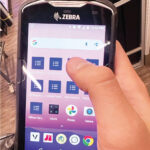 Employees in a retail setting, especially sales associates, often find themselves spending too much time on repetitive or administrative tasks that could easily be handled by automation.
Owner and president of Hassett Hardware Eric Hassett understands employees' frustrations with repetitive job tasks. When he considers what technology he wants to implement, he starts by looking at any processes currently being completed by pen and paper. This method led him to utilize Google Workspace, specifically Google Sheets and Docs, to track a number of operational tasks across Hassett Hardware's five locations all located in the San Francisco Bay Area.
Almost every employee at each of the locations has a Zebra Technologies handheld device, and Hassett has added quick links on the device for easy access to important Google Forms and Docs. Hassett uses the Google Forms and Google Sheets to create checklists for store opening and closing tasks, sales observations, cashier observations, vehicle inspections and delivery.
The operation's cashier observation form is another frequently used document. Leadership encourages all staff members to take part in regular cashier observation exercises and use Google Forms to record their observations, Hassett says.
"The process is really simple—they just tap on buttons as they watch cashiers checking out customers," Hassett says. "They are watching for tasks the cashier is supposed to be doing each time, such as seeing if they were pleasant and kind, if they asked for the rewards membership and if they counted back change properly."
Because it's managed in a large spreadsheet, Hassett says leadership can use the data employees track in the cashier observation form in one-on-one meetings with employees. They share with each employee the areas where they are doing well and the areas where they have room for improvement.
"It allows us to have coaching moments, which leads to better customer service outcomes over time," Hassett says.
60% of employees' time is spent on "work about work," including tasks like waiting on feedback or input, searching for files or documents and duplicating efforts.
Source: Anatomy of Work Index, Asana